Success Can be Planned with CFC Stock Market Preparation Courses
CFC Stockbroking Ltd. is formed on the foundation of our love for finance. We are a team of experts who are continuously looking for opportunities in sustainable finance. We are a company that educates, invests, and provides support. We formed CFC Stockbroking Ltd. with the intention of helping other navigate through the finance industry.
A stockbroker, also known as an investment adviser, is a professional individual who purchases and sells stocks and other securities for both retail and institutional clients through a stock exchange, usually for a fee or commission. Take a look at our courses and master your career as a successful stockbroker.
The Different Routes into the Stock Exchange
Self-Study
Studying flexibly offers the opportunity for you to gain an in depth knowledge of the competitive industry- you can demonstrate you capability before you get in the door.
Various courses at University such as Business Administration, Economics or similar can be used to increase your chances of working for a bank, as a broker or fund manager. However, this is still not the optimal route, as the exchange-specific information and practical skills are missing.
The Prospects
Studying at the CFC Stockbroking Academy for 24 months will teach you the basics of fund management. After passing the FINRA exam you will be eligible to work in either New York (USA), London (UK) or Liverpool (UK) with a starting salary of £60,000 gross plus commissions.
Once qualified, we offer you a chance to join our financial community; work with fellow experts and others in your industry.
The Path to Becoming a Professional Dealer in a Bank, Brokerage House or Investment Company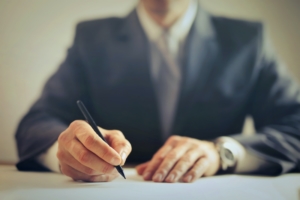 Training at CFC with successful passing of the US exams "Series 3", "SIE" and "Series 7". Admission to Series 7 can only be obtained with proof of employment with a trader accredited on the stock exchange. This intangible "sponsorship" can be provided by CFC for the future broker. You have reached your goal and are a professional stock broker / trader / broker and are 100% guaranteed to find a suitable job through us.
Raw materials have always determined my life!
With over 30 years experience in capital markets, and the fact I have lived in over 10 countries, I have a treasure trove of genuine experience that cannot yet be found in any book. In 1991, I took my first Series 3 exam in London- it was an absolute must if you wanted to work for a broker in the city. My first point of contact was with Esprit Brokers/MeesPierson Derivatives Ltd. London. My connections from the city grew to New York, I worked with banks, brokers and fund managers that can confirm my "initiative, S3 and S7 are a perquisite for employment in trading."
With that note, I now work to help those with a similar career drive across the globe.
In these changing financial markets, broader knowledge is needed
I have been a lecturer at the University of Leicester for over 4 years. My PhD topic centred on mortgage financing litigation and the credit creation functions of commercial banks. In recent years, my teaching has focussed primarily on financial markets, international business and accounting.
I'm passionate about teaching financial literacy to a wider audience, and giving people the legal and financial tools they need to navigate the world of today, as well as tomorrow.
The Team
The TEAM works collectively and compassionately to ensure the very best outcome and most sustainable action is continuously happening.
Each member of our team has a key position whether a cameraman, web designer, content creator, coder, financial analyst, psychologist, and so on- each person has special knowledge, and their creativity helps us to build something truly amazing together.
We are proud to be working in such a trustworthy, reliable and responsible team that shares common values, and works with the best intentions for our planet and each other.
CFC Services & Administration Ltd.
Kemp House,
160 City Road,
London,
EC1V 2NX
United Kingdom
Montag - Freitag 10:00 - 16:00